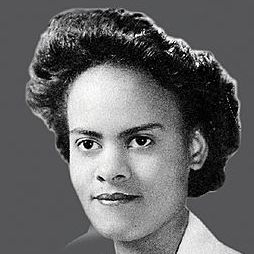 Evelyn Boyd Granville, a research scientist, educator, and a major contributor to the United States space program, died at her home in Silver Springs, Maryland. She was 99 years old.
A native of Washington, D.C., Dr. Granville was a graduate of Smith College in Northampton, Massachusetts, where she majored in physics and mathematics. She went on to earn a Ph.D. in mathematics at Yale University.
After serving on the faculty at Fisk University in Nashville, in 1956 Dr. Granville was hired by IBM Corporation and was assigned to work on a contract from the National Aeronautics and Space Administration in Washington D.C. Dr. Granville wrote programs to track orbital trajectories and calculations to ensure the safe re-entry of space vehicles into the atmosphere. She later worked on the Apollo moon landing program.
In 1967, Dr. Granville joined the faculty at California State University, Los Angeles as a full professor of mathematics. She taught there for 17 years. Later, she took an endowed professorship position at the University of Texas at Tyler.
.